Want to Live a Leisure Lifestyle? | Piramal Mahalaxmi

25 November, 2021

7 mins read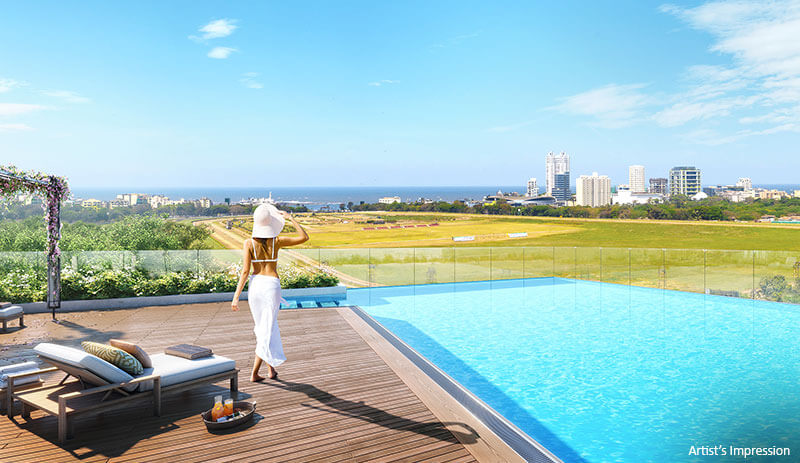 The first thing that comes to your mind when you think of Mumbai is beautiful sea view apartments. This is precisely what you get at Piramal Mahalaxmi - well-designed apartments overlooking the Arabian Sea and the Mahalaxmi Racecourse*.
If you are looking for a luxurious home in the iconic region of South Mumbai, Piramal Mahalaxmi is just the address for you. The project has 2, 3 and 4-BHK luxury residences adorned with exquisite design, modern interiors, and excellent amenities.
At Piramal Mahalaxmi, luxury and leisure walk hand in hand. Should you choose to make one of our sea view apartments* your home, here are some leisure activities you can enjoy.
Keep Up with Fitness at our Jogging Tracks


With the jogging tracks at Piramal Mahalaxmi, you can keep up with your fitness goals. So, whether you prefer walking or running, you can either work out or enjoy a much elusive peaceful time at these tracks.

Read to Your Heart's Content at our Reading Lounge


Whether you are a bibliophile or an occasional reader, our reading lounge has been designed as a space dedicated to the precious art of reading. This is a space where you can get lost in different fictional worlds, away from the stress of your daily life. It is also a place where you can inculcate a reading habit amongst your kids.

Relax At Our Pool


After a long day at work or a busy one at home, you can relax at our infinity-edged swimming pool. With an infinity-edged swimming pool, a plunge pool and a children's pool, you and your kids can spend hours swimming for fun or keep up with your health goals.

Have Parties and Picnics at our Party Lawn


You can host or participate in grand outdoor parties at our spacious party lawn and make the most of the view and the natural environment. In addition to a party lawn, we also have a grand lawn that adds to the aesthetic appeal of Piramal Mahalaxmi and serves as a place for sitting, relaxing, and enjoying outdoor picnics.

Play the Sport of Your Choice


If you love playing sports, we have got you covered at Piramal Mahalaxmi. With our cricket pitch, half basketball court , multipurpose sports court and squash court, you can indulge in a sport of your choice and spend your leisure time productively.

Get Lost in the Gorgeous Views of the Mumbai Horizon


With our observatory deck and open-deck sitting area, you can get uninterrupted access to breathtaking views of the Mumbai horizon, the majestic Mahalaxmi Race and the Arabian Sea. We also have a viewing pavilion to enjoy panoramic views of South Mumbai and rest of the city. And, of course, your sea view apartment* shall have exquisite views of the seemingly endless expanses of the sea.

Reach Out to Your Inner Self at our Meditation Garden


With the multifaceted pressures of the grind of daily life in a cosmopolis, it is often utterly difficult to find some time to spend in silence and solitude, process things, people, and events and put them into perspective. This is where our meditcation garden can prove to be of great value to you. It is a place where you can meditate, relax, and recharge your spirit and body alike, ready to take on more challenges afresh.
To Sum it Up
Piramal Mahalaxmi is a place where you can have a home that enables you to spend your leisure time as you wish. Whether you are interested in books, sports, yoga, parties, or running, we have all the amenities you may want to engage in. So, book your dream apartment at Piramal Mahalaxmi now.
*Select Apartments