4 Best Hotels in South Mumbai

27 October, 2022

4 mins read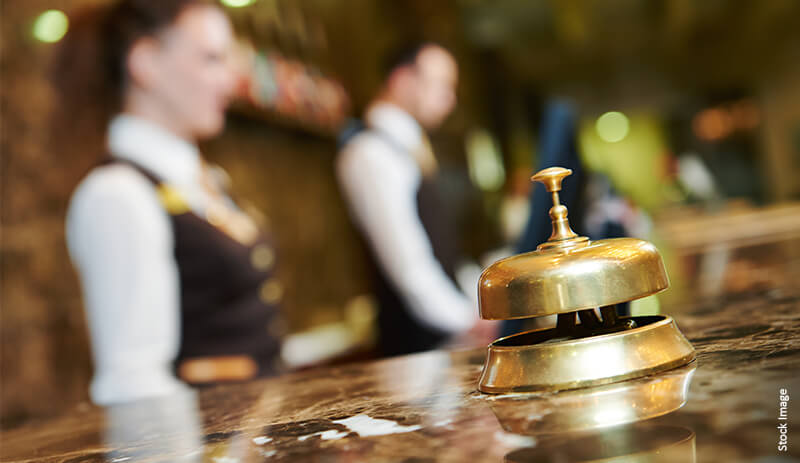 It is obvious that Mumbai is a city that never sleeps, and if one is looking for a place to stay in it, then they cannot go wrong with South Mumbai. This is because South Mumbai is known for its luxury hotels offering world-class amenities and services. In addition, South Mumbai is also home to some of the best restaurants in the city, so one can be sure to find something according to their taste.
There are various types of hotels available in South Mumbai, so people can choose the one that best suits their taste and budget. In the below section, we have listed some of the best hotels in South Mumbai, so one can make an informed decision.
Let's look at them.
The Taj Mahal Palace
The Taj Mahal Palace Hotel is one of Mumbai's most iconic and luxurious hotels. It offers a perfect blend of Indian hospitality and world-class facilities. The hotel has a wide range of rooms and suites to choose from, all of which are elegantly furnished and offer panoramic views of the Arabian Sea. The hotel also has an excellent spa and fitness center, where one can relax and rejuvenate after a long day of sightseeing.
Location:
Apollo Bandar, Colaba, Mumbai, Maharashtra 400001
Four Seasons Hotel Mumbai
The Four Seasons Hotel Mumbai is one of the best hotels in SoBo for those looking for a luxurious and relaxing stay. People will love the warm and welcoming staff, the spacious and comfortable rooms, and the hotel's excellent location. The Four Seasons Hotel Mumbai is also close to popular attractions like the Gateway of India and Marine Drive.
The food at the hotel's on-site restaurant is excellent. The restaurant offers specialty Indian dishes that are sure to tantalize one's taste buds. People will also love the swimming pool and the fitness centre.
Location:
136, Dr. E Moses Marg, Gandhi Nagar, Upper Worli, Worli, Mumbai, Maharashtra 400018
The St. Regis, Mumbai
The St. Regis Mumbai is one of the luxury hotels in South Bombay that offers a stunning view of the city day and night with its floor-to-ceiling windows. The hotel has an outdoor pool, spa services and a fitness center for guests to enjoy. One will also love the elegant on-site restaurants, which offer a variety of international cuisines.
If people are looking for a hotel that provides the perfect blend of luxury and comfort, then the St. Regis Mumbai is the perfect choice for them. They will love the spacious rooms, the modern facilities and the excellent location.
Location:
462, Senapati Bapat Marg, Lower Parel, Mumbai, Maharashtra 400013
ITC Grand Central
This historic hotel is in Parel's commercial and entertainment district and was designed in the Victorian style of Old Bombay. The hotel provides stunning city views, acclaimed cuisine, tastefully furnished rooms and suites, unique spa experiences and more. The hotel is divided into two sections by a lovely central courtyard dubbed the "Millsquare": the low-lying "Celebration Zone" and the tall "Peace Zone."
Location:
287, Dr. Baba Saheb Ambedkar Rd, Parel East, Parel, Mumbai, Maharashtra 400012
The Bottom Line
South Mumbai (also known as SoBo) is the most affluent part of town, home to the city's best hotels, its colonial history, art galleries, upscale shops and restaurants. It's also where one will find most of Mumbai's tourist attractions. South Mumbai is home to some of the top residential properties also where people can comfortably stay with their family or friends.
Piramal Mahalaxmi is one such residential property located close to some of the best hotels in Mumbai. Piramal Mahalaxmi is an exquisite landmark development offering luxury 2,3 & 4 Bed residences in the heart of South Mumbai. This ultra luxury project by Piramal Realty is the epitome of a luxurious lifestyle that offers world-class project amenities and mesmerizing views of the Mahalaxmi racecourse & the Arabian Sea.
Click here to read more about residential projects in South Mumbai by Piramal Realty.
Disclaimer- This article is based on the information publicly available for general use. We do not claim any responsibility regarding the genuineness of the same. The information provided herein does not, and is not intended to, constitute legal advice; instead, it is for general informational purposes only. We expressly disclaim any liability, which may arise due to any decision taken by any person/s basis the article hereof. Readers should obtain separate advice with respect to any particular information provided herein.