Top 10 Places to Visit in Mahalaxmi, Mumbai

18 February, 2022

4 mins read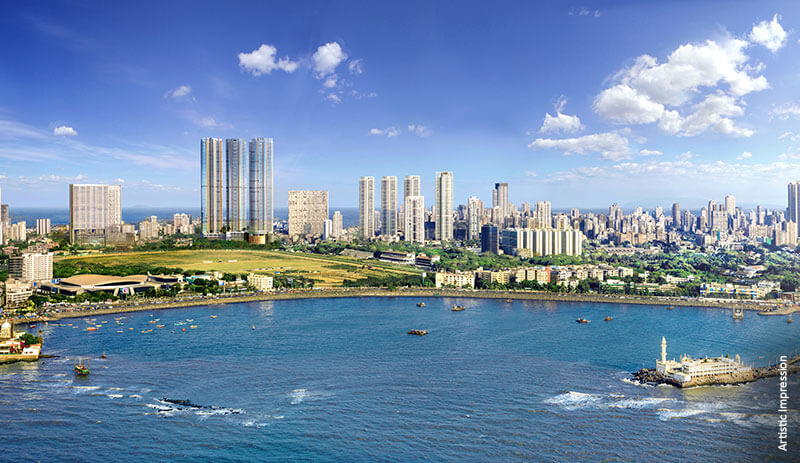 Mahalaxmi is an upscale & affluent location in Mumbai. It is situated in the southern part of the city and is frequently visited by thousands of people every day, including devotees visiting the famous Mahalaxmi temple. But the temple is not all that this area has to offer. There are several other attractions nearby that make it one of the best neighbourhoods in the city.
Living in Mahalaxmi can offer you tons of things to do and places to visit. The strategic location of the area and its connectivity to different parts of the city make it an excellent place to live. What's more is that the area has all the important public infrastructure such as schools, colleges, hospitals, etc. If you are looking to buy a luxury flat in Mumbai, then Mahalaxmi can be a great choice for your new neighbourhood.
Popular Places to Visit Near Mahalaxmi in Mumbai
Here are some of the famous places to visit in Mahalaxmi, Mumbai.
Mahalaxmi Temple


One of the most famous temples in Mumbai, the Mahalaxmi temple was built in 1785 and is home to the statues of the Tridevi goddesses - Mahalaxmi, Mahakali, and Mahasaraswati. The temple attracts many tourists, particularly during Navaratri.

Mahalaxmi Racecourse


A common feature in many bollywood films, Mahalaxmi Racecourse, is one of the most popular place not only in Mahalaxmi but also in the whole of Mumbai. The racecourse is home to a horse racing track spread over ~225 acres. It faces the Arabian Sea and offers a nice spacious and green option to spend a day in an otherwise cramped up city.

Haji Ali Mosque


Constructed in 1431, Haji Ali Mosque is one of the most prominent landmarks in the area. This shrine is a dargah of Pir Haji Ali Shah Bukhari and offers a peaceful and picturesque backdrop of the Arabian Sea.

Heera Panna Shopping Centre


Located close to Haji Ali, this shopping centre can offer you everything you need. Right from electronics to clothes, there's a lot you can buy here. The market thrives on bargaining and price negotiations and you can get a really good deal if you are lucky.

Dhobi Ghat


Constructed in 1890, Dhobi Ghat is an open-air laundry place in Mumbai that offers a glimpse of the rustic, old charm of a city like Mumbai. It is located next to the Mahalaxmi railway station and makes for an interesting tourist attraction. You can find over 7,000 people working diligently here every day, generating an annual turnover of approximately Rs. 100 crores.

St. Ignatius Church


This church is nearly a century old and offers spectacular architectural views. While special occasions like Christmas warrant a visit here, the church is also open on other days. It is located on Sane Guruji Marg, opposite Kasturba Hospital.

Shree Swayambhu Patali Hanuman Mandir


The Hanuman Mandir is located in the Mahalaxmi temple complex. This is a well-frequented temple by devotees of God Hanuman.

Shree Swami Narayan Temple


Situated on the Bhulabhai desai road, the Shree Swami Narayan Temple is the third famous temple in Mahalaxmi. It offers a serene view and holds a lot of relevance in Hinduism.

Coffee & More


A steaming cup of coffee with a warm conversation can be the perfect way to relax. Blue Tokai Coffee Roasters in Laxmi woollen mill, Mahalaxmi, is one of the most popular cafes in Mahalaxmi.

Luxury residential complexes


Although not a tourist attraction, luxury residential towers in the area, for instance, Piramal Mahalaxmi surely adds to the beauty and charm of the area. The already breath-taking skyline of South Mumbai is made even grander by the addition of such well-designed and aesthetically appealing high rises.
To Sum It Up
You can buy a luxury flat in Mumbai in Mahalaxmi and experience luxury & lifestyle like never before. Not only will you be surrounded by beautiful, culturally rich places, but you will also enjoy spacious homes & world-class amenities.