The Importance of Amenities When Buying a Home

25 November, 2021

5 mins read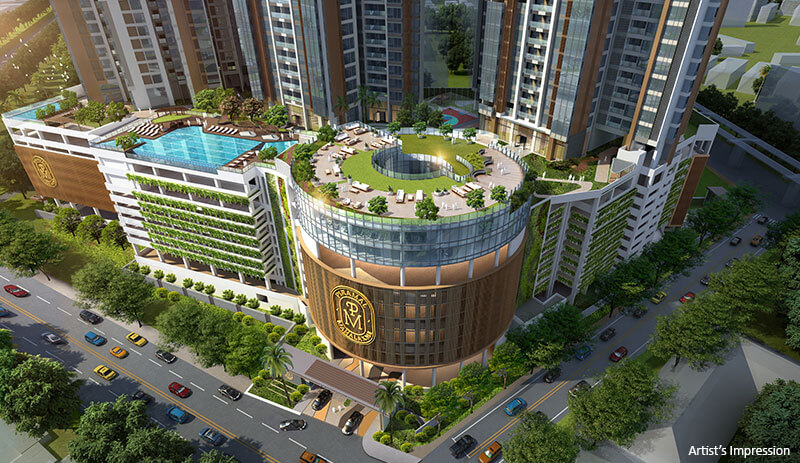 Mumbai is referred to as the city of dreams, and owning a home in this maximum city is a significant life milestone for most people. However, buying a home is a critical decision and should be taken after careful consideration of multiple factors. If you are thinking of buying a home in Mumbai, you should consider various important factors like the location, design, price and, last but not the least, the amenities provided by the developer.
Irrespective of whether the prospective purchase is your first home, second home, or an investment, there are some amenities you should look out for while assessing and comparing various residential properties. Being thorough with the research and the assessment can help you choose a house with the amenities best suited for you.
Here is Why You Should Look Out for Amenities while House Hunting
Comfort is key


For most people, owning a house is akin to a dream come true. You work hard so that you have a relaxing space to come home to. Therefore, it is important to go for a residential space that offers a wide range of amenities, helping you to relax and unwind. With thoughtfully designed amenities such as a library, a spa and a salon, you can enjoy the comfort and the pamper without stepping your foot out of the residential property.
Prioritise your health and wellbeing


As the old adage goes, health is wealth. Thus, it is pivotal to pay attention to your approach to fitness . With highly gruelling schedules, it is often difficult to find the time to go out to fitness centres, jogging tracks, etc. However, you should get all these facilities within the property so you achieve those new-year resolutions, fitness and wellness goals at the gym, jogging track, and other sports facilities.
Mind over Matter


The human mind has tamed mountains and reached out to space, and its extensive power cannot be overstated. However, life in a metropolis tends to be fast-paced and highly stress-inducing, thereby exhausting your mind at times. This is why amenities that can help you relax can be of great value. Amenities such as a yoga room, a meditation lawn, an observatory deck, a garden, an indoor games room, to name a few, can play a significant role in helping you achieve peace of mind.
Quality Time With the Family


Who doesn't want to spend some quality leisure time with their family and loved ones? With amenities such as an amphitheatre and a clubhouse, you can engage in fun activities with your family and friends. Thus, it is crucial to opt for a residential space that understands the value of human connections and offers amazing amenities to help you engage in social activities with your loved ones.
Home Amenities You Should Prioritise While Buying a House
Swimming pool;
Garden;
Observatory Deck;
Playground;
Cricket Pitch/Badminton/Squash/Basketball court:
Spa and Salon;
Jogging track;
Walking tracks (preferably with green, open spaces accompanying them)
Indoor games room:
Well-equipped Gym;
Library/reading room
Lounge/Clubhouse.
Why Piramal Mahalaxmi Can be Your Dream Home
Rising above the South Mumbai Skyline, Piramal Mahalaxmi is a luxury residential project that features excellent amenities that have been designed to provide comfort and luxury to the residents. With its modern home amenities and mesmerising views of the Mahalaxmi Racecourse * and the Arabian Sea*, Piramal Mahalaxmi could be where your search for a dream home stops.
Piramal Mahalaxmi offers you access to distinct amenities such as an infinity-edged swimming pool, fully equipped gymnasium, an idyllic clubhouse, a Rooftop Observatory Deck and an Open-deck Sitting Area, offering scenic views of the sea * and the sky alike. Furthermore, you can enjoy an evening with family or friends at the Grand Lawn. At Piramal Mahalaxmi, residents can benefit from other amenities as well, including a reading area, a jogging track, a park for pets, an amphitheatre, a dedicated children's pool, a cricket pitch and many more.
Wait no more, book your dream home at Piramal Mahalaxmi today!
*Select Apartments