Glamour, Glitz & Gorgeous Views: Mahalaxmi's Plush Neighbourhood Is Everything You're Looking For

18 February, 2022

4 mins read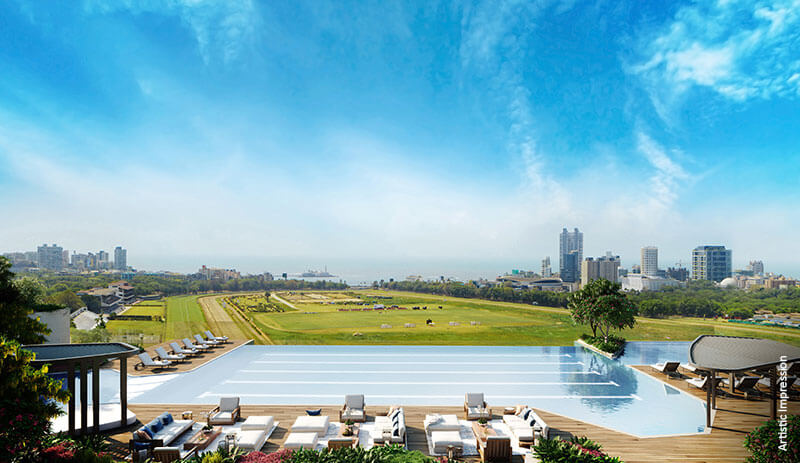 Buying a home is a significant life decision that one should make after careful consideration of different factors such as location, space, amenities, budget, developer reputation etc. In addition to these elements, it is also important to focus on the neighbourhood when buying a home.
As an astute buyer, checking the neighbourhood and surroundings of your new home is essential to ensure you live in a secure place. Moreover, the neighbourhood has a direct influence on the value of your property.
Apart from this, the surroundings of your home impact your comfort, convenience and peace of mind. Living in a neighbourhood that has the best amenities, high security, infrastructural development and gorgeous views is like a dream come true.
If you are looking for a luxury apartment in Mumbai located within a posh and secure neighbourhood, consider Piramal Mahalaxmi that offers security, luxury, amenities and gorgeous views. A home in Piramal Mahalaxmi is extraordinary in every regard.
Here are some reasons that make buying a home at Piramal Mahalaxmi a great decision:
Heart of South Mumbai


The three high-rise towers of Piramal Mahalaxmi are located in the heart of the posh South Mumbai, giving you access to modern amenities ensuring utmost living comfort. This close to four-acre development is one of the most luxurious addresses in South Mumbai, offering a perfect balance of lifestyle and mesmerising views of the famous Mahalaxmi racecourse and the Arabian Sea.
This majestic construction stands tall in South Mumbai, embodying the essence of true luxury living. South Mumbai is not only the hub for people, it is also the centre point for culture, history and lifestyle. The elite neighbourhood is renowned for being home to some of the city's most famous people, including artists, corporate heads and intellectuals. Living in this area can help you interact with some of the sharpest minds in the country.

Seamless connectivity


Apart from offering exquisite living, residences at Piramal Mahalaxmi assure seamless connectivity to relevant places. These luxury apartments in Mumbai connect you to Central Business Districts, including Nariman Point, Lower Parel, BKC and more. Apart from this, Piramal Mahalaxmi is also well connected to amenities such as schools, colleges, hospitals, restaurants, shopping malls, entertainment centres, hotels, sports clubs, and more. Piramal Mahalaxmi is only 2 km from the Lalbaug flyover and 1.2 km from the Mahalaxmi station.

Breath-taking views


The prestigious Piramal Mahalaxmi residences offer gorgeous views of the stunning Mahalaxmi racecourse and the ethereal Arabian Sea. Built with the idea of offering luxurious living in a prime South Mumbai location, Piramal Mahalaxmi is truly a place with no parallels. The three towers at Piramal Mahalaxmi soars above the South Mumbai skyline, leaving you amazed by the beauty of the stars, sky and boundless views.

Secure and clean


Apart from distinguishing itself in terms of scenic beauty and connectivity, the neighbourhood of Piramal Mahalaxmi promises security, comfort and luxury of the highest order. A home in Piramal Mahalaxmi gives you peace of mind regarding your and your family's overall wellbeing.
Other than offering a secure, picturesque and well-connected neighbourhood, the luxury apartments in Piramal Mahalaxmi delivers much more.
The three towers host spacious and impeccably designed residences accommodating all family needs. Piramal Mahalaxmi's urban towers personify extravagant living through their majestic construction, gorgeous views, and countless amenities.
The residents get unrestricted access to modern amenities, such as a rooftop observatory deck, clubhouse, open deck, library/reading lounge, spa for men and women, fitness centre, indoor games room, activity room, multipurpose hall, squash court, café, basketball court, kids pool, infinity-edged swimming pool, open party and kid's area, cricket pitch, and much more.
These amenities create an extraordinary lifestyle, allowing you to experience elegance, style, and luxury living of the highest order.