Upcoming Infrastructure Projects in Mahalaxmi

30 January, 2023

4 mins read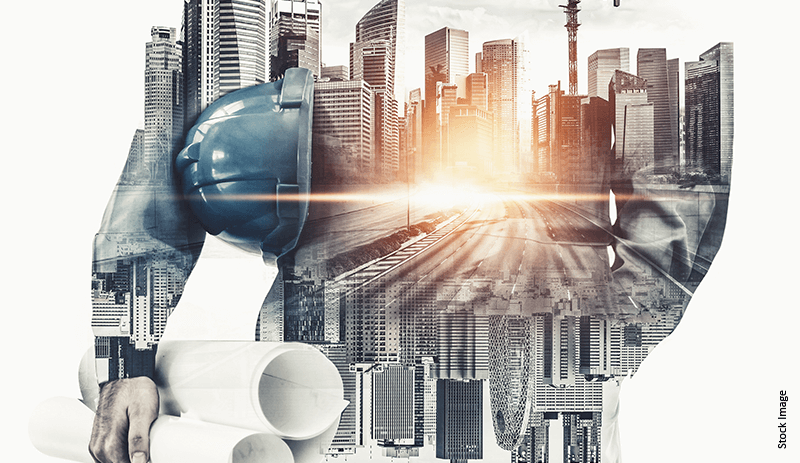 Mahalaxmi is a posh residential area in South Mumbai, located on the Mumbai Suburban Railway's western line is a top residential area. There are many projects developing in Mahalaxmi, that will contribute to the overall development of the area. Several upcoming infrastructure projects are lined up and are going to make their way to the area in the next few years! Major projects such as the Metro and new bridges are currently under construction, and they will undoubtedly make life easier for everyone who lives and works in Mahalaxmi. This blog post will take a closer look at some upcoming projects that will bring greater benefits to the community. Let's look at these projects in South Mumbai.
Eastern Coast Development

The eastern Mumbai shoreline is a major upcoming infrastructure project in Mumbai. It will probably get a makeover and an upgrade from the Maharashtra State government. One of the nicest waterfront homes is found in the center of Mumbai city on the 10 km long Mumbai Port Trust area along the eastern shoreline. Better connection and a favorable impact on Mahalaxmi's market for residential properties are two benefits of the proposed construction.

Bridges, Roads, and Tunnels

To reduce traffic near Mahalaxmi station and give drivers direct access to Worli Naka and Haji Ali Junction, the Brihanmumbai Municipal Corporation (BMC) is planning to build two road-over bridges (ROBs). The ROB and the expansion of the coastline are both ongoing projects. The Bandra-Worli Sea Link will connect Nariman Point with a 10.58-kilometer coastal road. The 3.4 km long, twin tunnels would link Malabar Hill and Girgaum Chowpatty. This project's 7.7 km-long walkway promenade would run from Priyadarshini Park towards Haji Ali and Haji Ali towards Worli.

Metro

The Aqua Line 3, commonly called Metro Line 3, will link SEEPZ and Colaba-Bandra. When complete, the 33.5-km route will be Mumbai's first metro rail line underground. The metro line will also have 27 subterranean stations and connect Cuffe Parade in the far south to SEEPZ in the north-central area. The Western Express Highway connecting Bandra, and Church Gate is likely to have less traffic congestion thanks to this line. The citizens of Mahalaxmi will also profit from it. Moreover, people from all over Mumbai can come to Mahalaxmi without any hassle, making it a more inclusive neighborhood.

Pedestrian Bridge with Travelator

In early 2023, work on the first travelator on a footbridge in Mumbai is expected to begin. The pedestrian bridge at South Bombay's Jacob Circle - Mahalaxmi will connect all commuters to a monorail, metro rail, and a suburban railway station. The project will be executed by the Mumbai Metropolitan Region Development Authority (MMRDA). The 700-meter-long footwall will help integrate all these modes of transport. All three modes of public transportation will be overseen by three different government authorities.
The Bottom Line
The upcoming infrastructure projects in Mumbai have improved the city in a plethora of ways. The projects include the construction of a new metro line, an elevated corridor, and a coastal road. All of these developments are expected to improve the city's connectivity and accessibility, reducing congestion and making travel more convenient for residents. With the implementation of these infrastructure projects, Mumbai is expected to become more livable and sustainable in the long run. In addition, these projects are also likely to create new jobs and boost the city's economy. Mahalaxmi is also an excellent place for people to live. Piramal Mahalaxmi by Piramal Realty integrates the best of style and substance into its luxury apartments in Mahalaxmi. Apart from the different modes of transport and excellent connectivity with other parts of the city, the safety of the neighborhood also makes it favorable for residents. Piramal Mahalaxmi is one of the best apartments that one must choose when they're looking for the most luxurious stay in South Mumbai.
Disclaimer- This article is based on the information publicly available for general use as well as reference links mentioned herein.. We do not claim any responsibility regarding the genuineness of the same. The information provided herein does not, and is not intended to, constitute legal advice; instead, it is for general informational purposes only. We expressly disclaim any liability, which may arise due to any decision taken by any person/s basis the article hereof. Readers should obtain separate advice with respect to any particular information provided herein.