Top Mistakes to Avoid When Applying for a Home Loan

24 March, 2023

4 mins read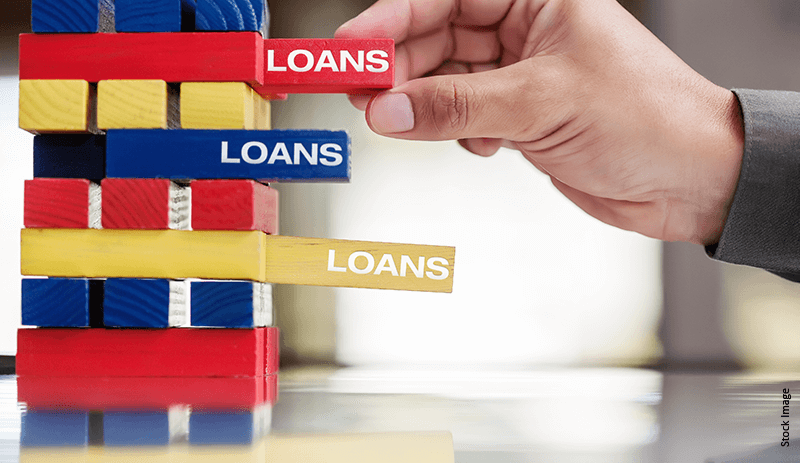 Buying a home can be a different experience for everyone. For some, it can be difficult. Not only is the process and paperwork tedious, but the prices of homes are skyrocketing in today's times, so much so that housing inflation is severely impacted. Not many homebuyers might have the entire deposit to buy their ideal home. In such cases, homebuyers opt for a home loan to cover the purchase. Home loans often come with a long tenure of 25 to 30 years, so buyers can take the exact amount they need and repay the home loan EMI at their own pace. The premise of a home loan is promising, but the reality of it requires one to be cautious throughout the home loan application. Here are the top mistakes to avoid financial repercussions while applying for a home loan.
Making too many loan applications at the same time.

One of the gravest mistakes one can commit is making too many home loan applications with multiple lenders simultaneously. When applying for a home loan, the lending institution or bank conducts an enquiry with the credit bureau or the Credit Information Bureau (India) Limited. This practice is known as a hard enquiry. It shows on a buyer's credit report and affects their credit score, reducing their home loan eligibility overall, and it can lower the CIBIL score for home loans. In India, lending institutions require home loan applicants to have a credit score as per CIBIL's guidelines. The wise option would be to carry a soft enquiry and use various online credit score calculators to assess home loan eligibility.

Not comparing the financial institutions making home loan offers.

Yet another blunder a buyer applying for a home loan can make is to agree to the first home loan offer they get. There are several banks and financial institutions making home loan offers to buyers with different home loan EMI/interest rates. It is better to research and compare the banks or lending institutions to find the one offering a buyer a more affordable deal. But home loan EMI affordability is only one factor of the home loan application. Buyers should also check the home loan tenure, foreclosure charges and other terms and conditions to know 100% of what they agree to.

Settling for the first home loan tenure suggested by the lender.

Apart from checking the home loan EMI rates, buyers should also focus on the tenure of the home loan. The tenure of a home loan affects the total interest amount a buyer will pay over and above the principal sum throughout the duration of repayment. This factor also affects the quality of life of the buyer, and if stretched too long or too short a term, it can put immense pressure on one's finances. A shorter tenure can mean less interest percentage overall but which means a big chunk of money going monthly from a buyer's paycheck. A longer tenure will ensure comfort but will increase the overall repayment amount. Buyers must thus assess their repayment ability before agreeing to home loan offers. A good tip for a home loan applicant would be to keep their actual/ current income capacity in mind rather than a future or hypothetical one. Buyers can also use a home loan eligibility calculator and assess whether they have the resources to avail of a home loan.

Not taking a home loan insurance policy to secure one's home loan.

One of the top mistakes homebuyers commit while applying for a home loan is forgetting to get home loan insurance. Hence, in case the home loan application is in the buyer's name, and they pass away, the burden of repaying the EMIs falls on their dependents. In the absence of adequate family wealth, this can create unnecessary pressure on the buyer's family/ dependents and give them the responsibility of something they are not ready for. A home loan insurance policy works as a financial substitute and clears one's home loan EMI in the unfortunate eventuality of the policyholder's demise. In worst-case scenarios, not having home insurance can lead to the acquisition of a buyer's property, assets or whatever collateral the buyer pledged in the failure of the dependents to repay the loan. Most home loans are secured loans because the amount lent is more, and needs to have a solid financial backup in case of the buyer's inability to repay the loan.
Conclusion
Avoiding these mistakes can help buyers sift through the various home loan offers and find one suited to their needs and budget. In your search for a new home, if you are looking for a beautiful luxury residential property, you can take a glance at the impeccably designed luxury residences at Piramal Mahalaxmi.
Disclaimer- This article is based on the information publicly available for general use as well as reference links mentioned herein. We do not claim any responsibility regarding the genuineness of the same. The information provided herein does not, and is not intended to, constitute legal advice; instead, it is for general informational purposes only. We expressly disclaim any liability, which may arise due to any decision taken by any person/s basis the article hereof. Readers should obtain separate advice with respect to any particular information provided herein.
Sources :