Are you Considering Buying a Family-friendly Home?

09 January, 2023

4 mins read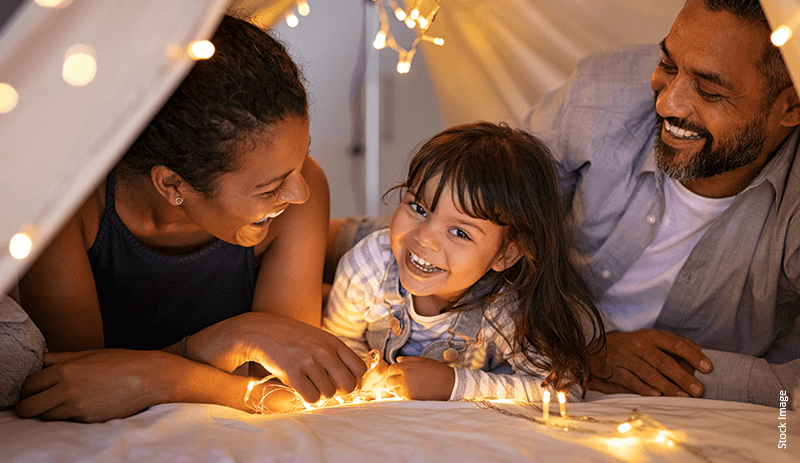 Buying a home is an exciting process. But, when the requirement is a family home that is suitable for kids and every other member of the family, there's an added layer of complexity. Different needs and wants must be met before a decision can be made.
A kid-friendly home offers many benefits to both kids and parents because it is built on the principles of safety, efficiency, enjoyment, and development. It is a good idea to keep everyone's needs in mind when looking for a home. For instance, if one has elderly family members or very young children, one may want to consider the safety factor of the house.
Factors to consider when buying a house
There are many family apartments in Mumbai. To identify the best place to live in Mumbai, here are some factors one must consider:
Size

Residing in a house with family requires plenty of living space. Therefore, one needs a big kitchen, a large living room with a dining area, more than one bathroom, and open floor plans for better access.

Additionally, it is more comfortable if children and elders have separate rooms and bathrooms so everyone can enjoy their privacy.

Location

When buying a family home, most parents worry about the distance their child will have to cover to reach school and the time needed to do the same. To avoid this, one can make sure that there are good schools in the neighborhood. If the connectivity is good, it is advantageous for the kids and as well the parents.

Safety

The demand for safe and gated housing societies is growing. While safety and security are crucial aspects of any housing project, they hold more value if these safety measures are successful in securing people of different age groups. One must check for facilities like CCTV camera surveillance, 24x7 security, intercom services, electric fences, and manned exit points, which can be beneficial if their elderly parents stay home alone during the day. It is also preferable to buy a family apartment in societies where visitors are required to sign the entry log before approaching the building.

Outdoor space

Having a patio, lawn, or backyard is a boon for parents and kids. Additional amenities like courts, play areas, swimming pools and activity centers near the home can give kids the benefit of enjoying many outdoor activities. Parks and community centers in the area can also provide excellent recreational opportunities for the entire family.

Storage

If a family has several members, it is only natural that there will be plenty of belongings. Whether it is books, old furniture, toys or other collectibles, the list never ends. Ensure that there is a well-planned storage space to keep all the belongings organized. It is vital to keep the home clutter-free and any additional storage space is advantageous in this regard.

Indoor elements

While it is important to check how safe a home is from the outside, the inside of the home is supposed to be safe. You can try finding out what quality materials are used for building the home. Ensure that there is an oil paint coating to prevent the soiling of walls, especially if there are small children in the family.

Durability

A home with delicate fixtures isn't suitable for kids. Strong doors and doorknobs, sturdy plumbing fixtures and washable wall paint are must-haves in a family home. The life of a durable home is long, with the promise of a good resale value.

Separation

The layout of a family home must be such that it separates the living areas from the private areas. Most people don't want their personal bedrooms to be seen from the living room. Check the layout to ensure that there is adequate privacy for everyone in the home.

Facilities for daycare and childcare

Working parents in nuclear families stress about leaving their kids at home when they go to work. See if there are childcare facilities for infants, toddlers, and teenagers within the housing society to ensure that it is the right family-friendly home
Final thoughts
The concept of family-friendly homes and housing projects is relatively new. Consequently, the decision-makers in the process must carry out adequate research. It is also advisable to consult various sources on the credibility of a project before signing the agreement. One must examine all the vital things to know before buying a house to ensure that their kids and the elders in the family are also comfortable and happy in their new abode.
Piramal Mahalaxmi is a place where one can have a home that provides comfort, luxury and utility for one's entire family. It is also a kid-friendly environment that provides many benefits to both kids and parents as it is built considering the safety, efficiency, enjoyment and development of its residents. Click here to know more about Piramal Mahalaxmi's properties.
Disclaimer- This article is based on the information publicly available for general use. We do not claim any responsibility regarding the genuineness of the same. The information provided herein does not, and is not intended to, constitute legal advice; instead, it is for general informational purposes only. We expressly disclaim any liability, which may arise due to any decision taken by any person/s basis the article hereof. Readers should obtain separate advice with respect to any particular information provided herein.