A Beginner's Guide to Homeownership: What You Need to Know Before You Buy

26 May, 2023

4 mins read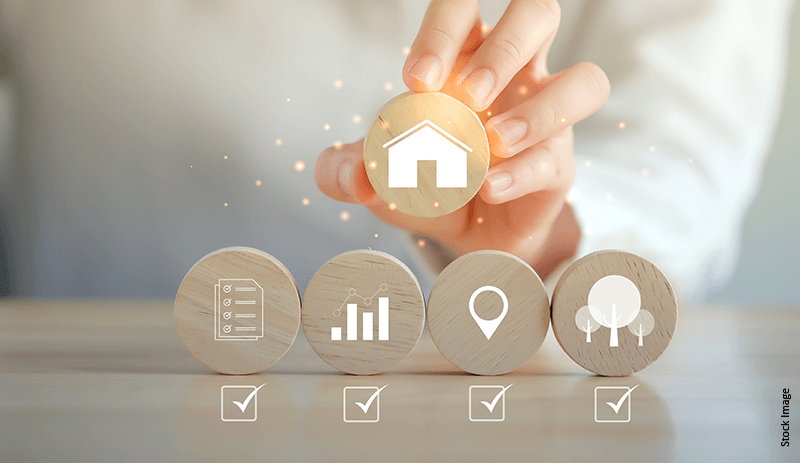 Homeownership is a dream goal for many and is often remembered as a milestone achievement by buyers. The home-buying process can seem dreamy on the outside. In reality, it entails proper research of real estate market trends, comparison of different homes and consulting various third parties for legal and financial advice. Buyers must be vigilant and not go for the very first property they see or the first builder offering them an attractive deal, as homeownership is a long-term, often lifetime investment. Following the guide below can help ease the homeownership process for first-time home buyers.
Understanding one's home requirements

The first step in home ownership is to understand one's ideal home requirements, as it will fix the tone for their budget. Buyers must consider their present and future needs and envision the exact/ approximate amount of space they need to reside in. Buyers with a small family or living alone can opt for a small-sized home. However, buyers with a large family or plan to have children will need extra spacious rooms to co-exist. Buyers must also decide their intent behind property ownership. If it is to reside, then the size of the home must be curated to their needs. If it is for renting, finding a balanced size – not too big or small – could work.

Checking the amenities and location

First-time buyers can often get too focused on the size and interiors of their homes. Before signing any final papers, it is necessary to check the safety quotient, < a href="https://www.piramalrealty.com/blog/post/benefits-of-homes-with-amenities-within-the-complex/"> amenitiesand facilities available in the area surrounding a property. Buyers should check whether they have immediate or close access to premier schools and colleges, hospitals, medical centres, restaurants, sports clubs, gymnasiums, parks, and entertainment and recreational centres, among other infrastructure. They should also check the surrounding commuting infrastructure and the distance from the highways, expressways, airports, railways, metros, commercial work zones, and other hotspots.

Knowing the time of possession beforehand

Most houses, before property ownership, have a waiting period before one can claim possession (start living in it). Home buyers should ask the builder the exact tenure of the period before they can claim possession of their house. If a buyer wants to move in quickly, a ready-to-move-in home can benefit them. If they can wait for a few months or years before taking possession of the house, buyers can consider a longer waiting period or even consider an under-construction flat. However, buyers have to be extra vigilant with an under-construction flat and ask for various certifications from the builder.

Verifying the legalities and formalities before ownership of homes

The legal ownership of property is by far the most important aspect of home ownership. Buyers must thoroughly verify all the necessary documents before closing a property deal with any seller, no matter how reputed. Buyers should look out for the following documents:

The property title deed to verify the absence of any issues regarding ownership, transfers, singular/ co-ownership of property and the legality of the property.
Occupancy certificate to check whether the house is permitted for occupation and the builder has complied with various conditions and constructed the building as per the approved plans by the authorities.
Encumbrance certificate that serves as proof of no legal liability on the house.
RERA certification, in case of purchase of flat in under construction project.
No-objection certificates from the relevant parties.

Building plan layout
Property tax receipts
Various hidden costs go into a home. Beginners should keep an eye out for extra costs like:
Maintenance fees charged by the society.
A property registration fee
Stamp duty charges
GST if the flat is under construction.
Brokerage/ realtor fees.
Home loan processing fees
Considering a home ownership loan
For buyers who have the full deposit money to pay for the house, they might not need a loan. But beginner home buyers who know they need a home ownership loan must exercise care before applying. Apart from checking their eligibility, like CIBIL score, EMI repayment capacity, and monthly/ yearly income, buyers should read all the T&Cs of the policy document and check the interest rates, repayment tenures and foreclosure charges, among other terms. Buyers should compare the home loans offered by different banks and see which suits their needs/ budget best. Buyers should also verify the bank's credibility by checking their performance history, customer satisfaction levels and the number of positive reviews.
Conclusion
Becoming a to-be property owner can seem daunting and confusing for first-time buyers. However, this step-by-step guide to property ownership and home-buying can help one navigate the entire process and avoid making mistakes. And when looking for a comfortable luxury home in the heart of Mumbai, Piramal Mahalaxmi luxury residences are a great place to end the search.
Disclaimer- This article is based on the information publicly available for general use as well as reference links mentioned herein. We do not claim any responsibility regarding the genuineness of the same. The information provided herein does not, and is not intended to, constitute legal advice; instead, it is for general informational purposes only. We expressly disclaim/disown any liability, which may arise due to any decision taken by any person/s basis the article hereof. Readers should obtain separate advice with respect to any particular information provided herein.
Sources :