5 Best Shopping Malls in South Mumbai

17 February, 2023

4 mins read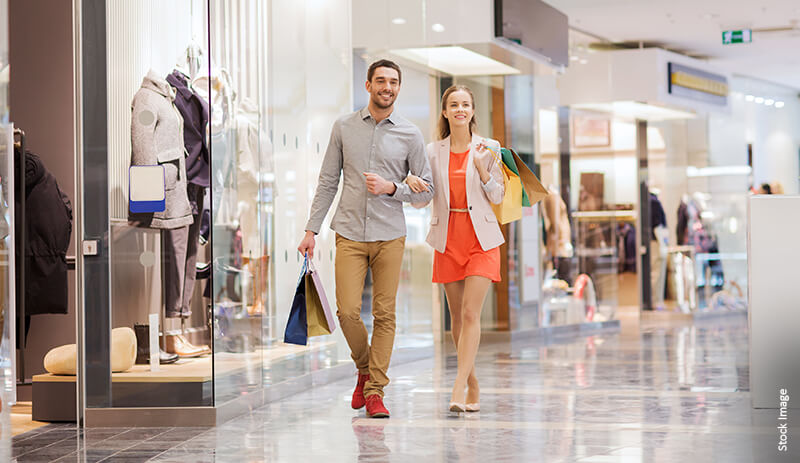 Life in Mumbai can feel crowded and chaotic, but there are peaceful moments to enjoy as well. Pick a paper cone of bhelpuri while strolling on the Chowpatty Beach sands, discover the streets of Dharavi through a guided tour, or just visit a shopping mall. The city is home to many high-end fashion retailers. You can shop for a variety of products and also explore the collection of your favourite global brands. Here's a look at the top 5 shopping malls in South Mumbai.
Phoenix Market City, Kurla

Phoenix Market City is a relatively new shopping mall in Mumbai. It was established in 2011 and spread across an area of 1.14 million square feet. Visitors can check out the products of new brands or simply devour delectable food at any of its 100 food outlets. There are a total of 600 showrooms of both local and global brands. The mall has given denizens a new and exciting place to shop with expansions beyond expectations. You can also watch a movie at the 14-screen PVR complex inside the mall.

Atria Mall

The people of South Mumbai know how to keep their shopping woes in vogue, and Atria Mall is one such place that helps them remain trendy. The retail hub has the coolest high-end stores. Moreover, it allows local vendors to display their crafts. The mall is popularly known as the Millennium Mall and houses a 4D entertainment centre. Millennials who want to enjoy an engaging and unique movie-watching experience can visit the Atria Mall at Dr Annie Besant Road, Mumbai.

Palladium Mall, Lower Parel

Palladium is a part of the High Street Phoenix Mall. It creates an environment that highlights refined elegance as shoppers take a dip in the cafes, restaurants, spas, retail offerings, and more. Phoenix Palladium is one of the finest malls in South Mumbai, housing over 250 premium brands. These include international brands like Hugo Boss, Massimo Dutti, Bottega Veneta, Gucci, Tod's, Michael Kors, Burberry, Canali, Paul Smith, Hublot, Jimmy Choo, and more.

Heera Panna Shopping Centre

Heera Panna is a shopper's paradise, a tourist's go-to spot, and a haven for gadgets, perfumes, and electronics. It is located in the heart of the city and is known for selling counterfeit footwear, cosmetics, accessories, and watches. At the entrance, there is tight security. The market is centrally air-conditioned. The arcade has many tiny shops, but mostly for men's shopping. You can shop for nondescript brands, apart from Versace, Zara, United Colours of Benetton, Abercrombie & Fitch, etc. You can also find accessories, including sunglasses, belts, watches, and shoes, along with imported chocolates.

Jio World Drive

Jio World Drive is the newest, vibrant urban hangout in Mumbai. It spreads across 17.5 acres at Maker Maxity, situated in Bandra Kurla Complex. On your visit to the shopping mall, you get to see stores of 72 premier international and Indian brands, 27 culinary outlets offering cuisines from across the world, an open-air weekend community market, the city's first rooftop Jio Drive-In Theatre, and other bespoke services. The six state-of-the-art multiplex theatres allow you to witness the best of cinema in high definition with great comfort.
Conclusion
This concludes the list of the best malls in South Mumbai. The main reason these malls make the list of the best malls in town is that you can find everything you need under one roof! You should not avoid visiting these malls if you want to have a good time. Mumbai, as a metropolitan city, is the entertainment capital of the country. Most of the young crowd in the city are influenced by the lifestyles of celebrities and influential personalities, and to meet the increasing demands of consumers, in the past decade Mumbai has witnessed a huge influx of global brands. Likewise, local residents from around the area are willing to invest in good quality brands that match their standard of living.
Owning a home in a luxury residential property such as Piramal Mahalaxmi gives you quick access to these shopping malls in South Mumbai, giving you a chance to splurge on weekends and enjoy some entertainment with your family. As Piramal Mahalaxmi is strategically located in close proximity to the shopping malls listed above, there is a greater variety of shopping and entertainment options, which is one of the major advantages of staying in a well-connected luxury residential development.
Frequently asked questions
Which is the oldest shopping mall in Mumbai?:

Crossroads, also known as Central SOBO, is Mumbai's first shopping mall. It was launched in 1999 in the prime Tardeo area. Currently, it is known as Brand Factory and spreads across an area of 14,000 square meters, encompassing four buildings in the city centre.

How to reach the Heera Panna Shopping Centre?:

The Heera Panna Shopping Centre is one of the oldest malls in Mumbai. It is opposite the famous Haji Ali Dargah. The nearest railway station is Byculla railway station / from where the shopping centre is a 20-minute walk.

Why is Phoenix Market City famous?:

The Phoenix Market City, Kurla, is not only the biggest mall in Mumbai but also among some of the largest malls in India. It has 2.1 million square feet of retail space.
Disclaimer: This article is based on the information publicly available for general use. We do not claim any responsibility regarding the genuineness of the same. The information provided herein does not, and is not intended to, constitute legal advice; instead, it is for general informational purposes only. We expressly disclaim any liability, which may arise due to any decision taken by any person/s basis the article hereof. Readers should obtain separate advice with respect to any particular information provided herein.