5 Best Restaurants in South Mumbai

29 July, 2022

4 mins read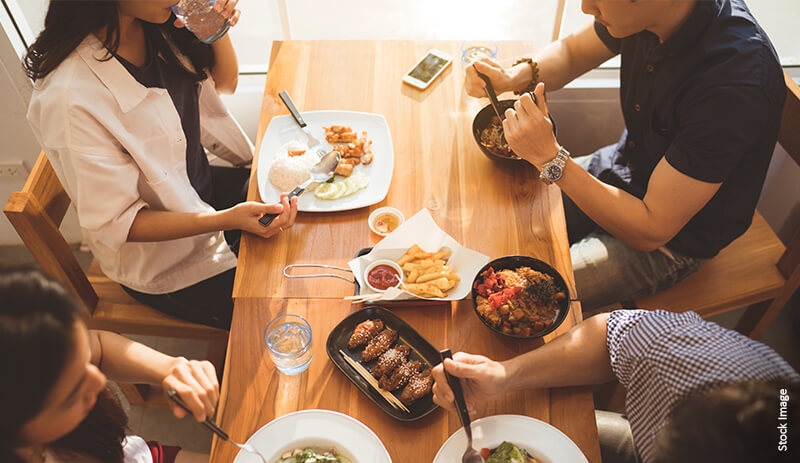 Along with bustling marketplaces, busy business centres, heritage architecture, iconic buildings and the beautiful coastline, you can also find some good restaurants in South Mumbai.
Best Restaurants in South Mumbai
Bademiya, Colaba

One of the most popular, iconic and best restaurants in South Mumbai, Bademiya in Colaba is famous for its mouth-watering kebabs and delectable non-vegetarian tandoori dishes. It is a favourite joint of residents and tourists who are exploring the streets of Colaba late at night.

Timing: 11 AM to 1 AM

Other all-time-favourite restaurants in South Mumbai in Colaba and surrounding areas

Cafe Leopold, Colaba
Cafe Mondegar, Colaba
Gaylord, Marine Drive
Delhi Darbar, Nariman Point
Copper Chimney, Worli

Ramashray, Matunga

Around for almost 100 years now, Ramashray has been one of the many iconic South Indian eateries in Matunga. Popular amongst the residents of Matunga and the students of nearby colleges, Ramashray opens at 6 AM every morning, with queues of people waiting to get their healthy, delicious and budget-friendly South Indian breakfast.

Timings: 6 AM to 9 PM

Other south Indian restaurants in Matunga

Cafe Madras
Mani's Lunch Home
A Ramanayak Udipi Lunch Home

Dome, The Intercontinental, Marine Drive

One of the beautiful rooftop restaurants in South Mumbai, Dome is located in the bespoke Intercontinental Hotel overlooking the stunning Queen's Necklace. With the chic white ambience, tasty Continental, Asian and North Indian delicacies and live music, the Dome is the best place to enjoy some food and drinks with your loved ones. And, if you want to enjoy the beauty of Mumbai's skyline, visit the Dome just before sunset to be blown away by the hues of the setting sun that melts into the nighttime glitter of the city that never sleeps.

Timing: 4 PM to 1 AM

Other iconic rooftop restaurants in South Mumbai

Koyla, Colaba
Asilo, St. Regis
Souk, Taj Mahal Palace

Kyani's, Lohar Chawl

While multiple new restaurants in South Mumbai are opening up regularly, nothing can take away from the popularity of the heritage Irani cafes of Mumbai. Kyani's in Marine Lines, more than 100 years old, is known for its iconic dishes like Bun Maskas with Irani Chai, Chicken Samosas, and Kheema Pav (one of the best in Mumbai).

Timing: 7 AM to 7 PM

Other heritage Irani restaurants of South Mumbai

Kyani's, Lohar Chawl
Yazdani Bakery, Horniman Circle
Stadium Restaurant, Churchgate

Pizza by the Bay, Marine Drive

Pizza by the Bay is one of the best restaurants in South Mumbai for delicious pizzas. Located right opposite the stunning Marine Drive, you can enjoy a pizza or any of the delicacies from their wonderful breakfast menu while staring out at the stunning views of the sea.

Timing: 7 AM to 12:30 AM (Breakfast from 7 AM to 11 AM)

Other Restaurants in South Mumbai for Global Cuisine

Amedeus, Nariman Point for delicious Paella and Lebanese cuisine
Golden Dragon, Colaba for authentic Chinese food
Scrumptious Street Food in South Mumbai
Besides iconic cafes and high-end restaurants, Mumbai is also known for its delicious and affordable street food. Here are some of the popular street food places in South Mumbai
Canon Pav Bhaji, CSMT station
Aram Vada Pav, CSMT station
Haji Ali Juice Centre, Worli
K Rustom Ice Cream Centre, Marine Drive
Bachelor's Juice Centre, Chowpatty
Khau Gallis (food streets) near SNDT College (Churchgate), Opera House (Charni Road) and various markets of South Mumbai
So, what are you waiting for? Plan a visit to any one of the restaurants in South Mumbai to enjoy some mouth-watering food with your friends or family.
FAQs
When is the best time to visit Mumbai?
Tourists can visit Mumbai at any time of the year. However, monsoon season can be a bit tricky, and the summers can get hot and humid for people not used to the tropical climate. Thus, the months of December to February are the best months to visit Mumbai when the weather is cooler and less humid.
Are there any affordable restaurants in South Mumbai?
Yes. From high-end restaurants to affordable street food, you can find everything in Mumbai. The street food of Mumbai - vada pav, samosa pav, pav bhaji, etc. - is widely popular.
Which are the best restaurants in South Mumbai near Colaba Causeway?
Colaba Causeway is a great place to shop for a wide variety of items, including clothes, accessories, home decor, etc., at highly affordable prices. If you are tired after a shopping spree at Colaba Causeway, head to the iconic Cafe Leopold, Cafe Mondegar or Bademiya for some delicious food.
Disclaimer - This article is based on the information publicly available for general use. We do not claim any responsibility regarding the genuineness of the same. The information provided herein does not, and is not intended to, constitute legal advice to invest in real estate or buy or sale property using, it is for general informational purposes only. We expressly disclaim any liability, which may arise due to any decision taken by any person/s basis the article hereof. Readers should obtain separate advice with respect to any particular information provided herein.