4 Top Hospitals In And Around Mahalaxmi

17 February, 2023

4 mins read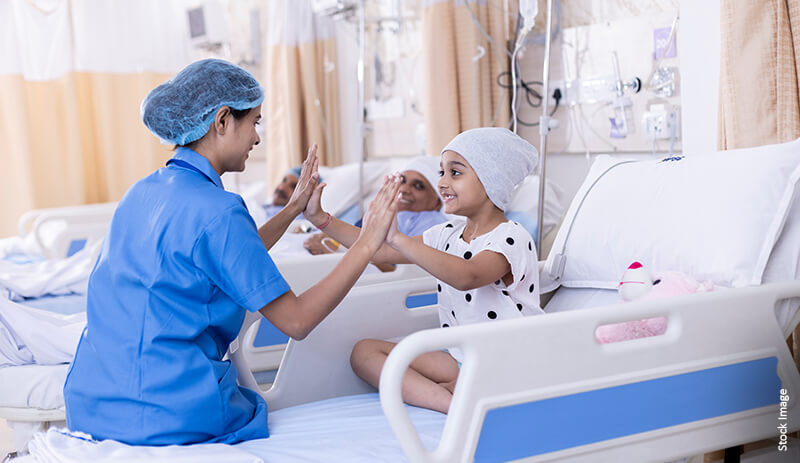 Hospitals are an important part of any city, and Mahalaxmi is no different. With the spread of numerous diseases and infections, it has become essential to have hospitals that can provide the best possible care. Every hospital must be well-equipped and staffed with experienced doctors to provide the best treatment. Although there are several hospitals in Mahalaxmi, not all are created equal.
In this blog post, we will discuss four of the best hospitals in the area. These hospitals offer excellent care and service and will be able to meet patients' medical needs. Whether they are looking for a general hospital or one specialising in a particular field of medicine, we have got everything covered. So, without further ado, let's look at these hospitals.
Wockhardt Hospital (Mumbai Central)
Wockhardt Hospital is one of the leading hospitals near Mahalaxmi. It is a tertiary care hospital that provides comprehensive and integrated medical care. The hospital has increased its clinical knowledge by bringing in some of the best professionals from various disciplines.
Address:
Police Station, 1877, Dr Anandrao Nair Marg, Near Agripada, Mumbai Central, Mumbai, Maharashtra 400011
Number of Beds Available:
350
Departments:
Aesthetic care, Bariatric and Metabolic Surgery, Bone and Joint Care, Brain and Spine, Colo-Rectal Surgery, Critical Care, Dental Clinic, Dermatology, Diabetology, Digestive Care, Endocrinology, ENT, General Procedures Surgery, Haematology, Hair and Skin Academy, Heart Care, Home Health Care Services, Internal Medicine, Intervention Radiology, Kidney Transplant Surgery, Liver Transplant Surgery, Nephrology, Obstetrics and Gynaecology, Oncology, Ophthalmology, Paediatric and Neonatology. Plastic, Reconstructive and Aesthetic Care, Radiology, Respiratory Medicine, Rheumatology, Spine care, Urology, Vascular Surgery
Specialities:
The first fully wireless hospital in Asia
The first wireless ECG management system in India
The first paperless ICU in Mumbai
The first anytime, anywhere patient data retrieval by doctors in Mumbai.
The intelligent ICCA system
The highest number of beds in an ICU – 100
The largest state-of-the-art accident & emergency unit in South Mumbai
Hi-tech GPS-enabled ambulances
Jaslok hospital (Mumbai Central)
Jaslok hospital provides the highest quality of patient care through its team of highly skilled and experienced medical professionals. The hospital has some of the latest medical equipment and technology to provide the best possible treatment.
Address:
15, Pedder Rd, IT Colony, Tardeo, Mumbai, Maharashtra 400026
Number of Beds Available:
343
Departments:
Ankylosing Spondylitis & Psoriatic Clinic, Assisted Reproduction (IVF) Clinic, Bladder clinic for children, Endometriosis Clinic, Epilepsy Clinic, Headache Clinic, Heart Failure Clinic, Hepatology, Gastroenterology & Liver Clinic, Lighthouse Clinic, Multidisciplinary Clinics (MDCC), Neuropsychiatry Clinic, Paediatric Liver Clinic, Paediatric Nephrology Clinic, Pediatric, Rheumatology Clinic, Pelvic Floor Clinic (Urology, Colorectal Surgery, Gynaecology), Spasticity Clinic, Sports Injury Clinic, Varicose Vein Clinic
Specialities:

Accident & Emergency Services
Anaesthesiology
Assisted Reproduction (IVF)
Audiology & Speech Therapy
Bariatric Surgery
Cardiology, Cardiovascular Thoracic Surgery
Clinical Psychology
Colorectal surgery
Critical Care
Dermatology
Dietetics and Nutrition
Endocrinology / Diabetology
ENT
Gastroenterology

Breach Candy Hospital Trust (Mumbai Central)
Known for its technical excellence in every medical sphere, the Breach Candy Hospital Trust is one of Mumbai's most prestigious and advanced hospitals. The hospital has some of the best doctors in the country who provide world-class treatment.
Address:
60 A, Bhulabhai Desai Marg, Breach Candy, Cumballa Hill, Mumbai, Maharashtra 400026
Number of Beds Available:
173
Departments:
Anaesthesiology, Bariatric Surgery, Blood Bank, Cardiology and Cardio Thoracic, Dermatology, Endoscopy, EEG and EMG, Endocrinology, ENT, Gastrology, General Surgery & Laparoscopy Surgery, GI & Hepatopancreatobiliary Surgery, GI & Laparoscopic Colorectal Surgery, Gynaecology, Haematology, Haematology and Day Care Center, Haemato Oncology, Health Checkup, Interventional Radiology, Kidney Center and Day Care, Laryngology, Laboratory Services, OPD, Path profiles, Medicine, Medical Oncology, Maxillofacial Surgery, Maternity, Nephrology, Neurology, Neuro Surgery, Oncology Surgery, Ophthalmology, Pain Management, Orthopaedics, Paediatric Surgery, Paediatrics, Physician & Intensivist, Plastic Surgery, Physiotherapy, Pulmonary Function Tests and Cardiac Stress Tests (PFT and CST), Psychiatry, Radiology, Rheumatology, Scheme Doctors, Sleep Lab, Surgical Pathology and Cytology, Urology, Vascular Surgery
Specialities:
Kitchen
Laundry
CSSD
Nursing Care
Organ Transplant
Sir H.N. Reliance Foundation Hospital (Girgaon)
Considered one of the top hospitals near Mahalaxmi, Sir H.N. Reliance Foundation Hospital is committed to patient-centred practices, highly skilled specialists, infrastructure, and cutting-edge, modern technology.
Address:
Prarthana Samaj, Raja Rammohan Roy Rd, Girgaon, Mumbai, Maharashtra 400004
Number of Beds Available:
345
Departments:
Cardiac Sciences, Paediatrics, Surgical Services, Rheumatology, Nutrition & Dietetics, Executive Health Check Up, Diagnostic Services, Oncology Service, Neuro Sciences, Orthopaedics, Uro-Genital Sciences, Obstetrics & Gynaecology, Paediatric Cardiac Sciences, Ophthalmology, Ear Nose Throat, Pulmonary Medicine, Gastroenterology, Liver Transplant & HPB Surgery, Medical Services, Dental Services, Critical Care Medicine, Emergency Medical Services, Rehabilitation and Sports Medicine, Anaesthesia and Pain Management, Endocrinology, Blood Bank, Speciality Clinics
Specialities:
Patient Online Services
Largest Gold Certified Green Hospital in Mumbai
International Patients
Conclusion
Whether one needs to remove their appendix or simply wants a routine check-up, these hospitals in Mahalaxmi will have them covered from head to toe. With some of the best doctors and staff in the city, one can be sure that they are in good hands.
There's no wonder why people want basic amenities like a hospital near their locality. This ensures quick medical help in case of an emergency. That's why getting a comfortable & secured home near one of these hospitals is an excellent option if one is looking for a new place to live. That way, one will always be close to top-notch medical care. Piramal Mahalaxmi by Piramal Realty is an outstanding property that embodies the spirit of Mahalaxmi & mirrors South Mumbai's essence with its majestic construction & breath-taking views.
Click here to read about Piramal Mahalaxmi by Piramal Realty.
Disclaimer- This article is based on the information publicly available for general use. We do not claim any responsibility regarding the genuineness of the same. The information provided herein does not, and is not intended to, constitute legal advice; instead, it is for general informational purposes only. We expressly disclaim any liability, which may arise due to any decision taken by any person/s basis the article hereof. Readers should obtain separate advice with respect to any particular information provided herein.